03 Aug

ITALIAN PRINCESS LIKELY TO WIN $500 MILLION ART COLLECTION FROM NYU BY PROVING HER MOTHER WAS BORN OUT OF WEDLOCK

An Italian court has ruled that the late Liana Beacci was the illegitimate daughter of the late British art collector Sir Arthur Acton and his late mistress Ersilla Beacci as a result of a DNA test. This could result in Ersilla's granddaughter, Italian princess Dialta Alliate Lensi Orlandi, receiving a one-half ownership of $1 billion in art, sculptures, tapestries, etc. that were left to New York University (NYU) by her late half-brother, Sir Harold Acton.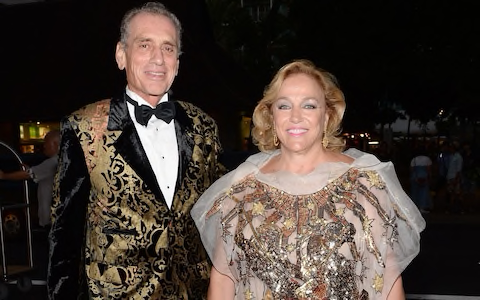 Originally it was thought that the more than the 6,000 artworks, etc. were owned solely by Sir Harold Action, a prestigious poet and historian, being the only child of the late Sir Arthur Acton. Thus, when Sir Harold Acton died and his $1 billion collection was bequested to NYU, it was thought to be the most magnificent gift ever left to NYU. However, the 25 year legal battle in the Italian courts, originally brought by Liana (the illegitimate daughter who has died with her princess daughter continuing the legal fray) could result in the Italian princess receiving approximately $500 million of assets (1/2 of Sir Arthur Acton's estate to her as the only child of Liana Beacci, who was the illegitimate child of Sir Arthur Acton) and $500 million of assets to Sir Harold Acton who left his estate to NYU. The art collection is used to decorate the 14thcentury Villa La Pietra which is near Florence that was purchased by Sir Arthur Acton's wife, a wealthy banking heiress.
NYU has used the Villa as an appointment-only museum and as a study abroad campus as part of its global program. NYU is deciding whether it should appeal the decision as it believes the ruling doesn't necessarily mean the inheritance claim has been resolved since the Villa was bought by the banking heiress wife of Sir Arthur Acton.
As a result of advances in DNA testing, it is likely there will be more lawsuits claiming to be heirs of the deceased (see our article on Elizabeth Hurley's son, "Bingo! Elizabeth Hurley's Son Dings Grandfather Bing for Millions Despite Being Born Out of Wedlock"). Of course, if this is an issue, your Will or trust should reflect drafting in accordance with your wishes (usually when there is no relationship with the potential beneficiary).
If interested in learning more, consider attending our next free "Estate Planning Essentials" workshop by calling us at (214) 720-0102 or sign up by clicking here.